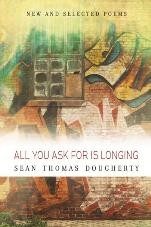 All You Ask For Is Longing New and Selected, Boa Editions, Ltd 2014. This (collection) reveals the powerful arc and development of Dougherty's writing and establishes him as a voice of dissent for the future.
Sasha Sings the Laundry on the Line Boa Editions, Ltd 2010.  A powerful, grief-driven, deeply-felt collection.
Broken Hallelujahs Poems  Boa Editions, Ltd 2007. A variety of experimental and  traditional forms explore issues of identity and the complexities of history.
On the One Tongue of the Wind, The Orishas Rise,  GTK Press  2016. Recent poems and some older ones make up this collectively of Sean's most overtly political.
Scything Grace  Etruscan Press 2013. Stories from the smoke lit pool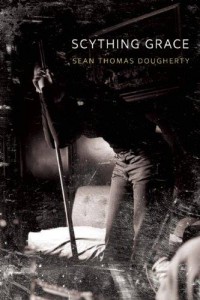 halls, back roads, rehab centers, truck-stops and diners of the still industrial lands
The Blue City Marick Press-Wayne State University Press 2008. A series of intertwined noir chapters draw on real and imagined Eastern European history in this experimental novella
Nightshift Belonging to Lorca Mammoth Books 2004.  Often formal and experimental in the same breath, an evocation of a blue collar world  in exquisite urban metaphors.